800M hög effektivitet vattenbrunn borrning

Multifunktionell hydraulborrningsrigg används huvudsakligen för borrning av borrning och borrning i borrning. Det har fördelarna med borrhål med stor diameter, djup borrning, snabb fotografering och hög effektivitet. Den har kompakt struktur och snabb borrhastighet. Den speciella konstruktionen för justerbar kompositarm har lång slag och stark kapacitet. Lita på tung hjul och spåra för att stödja hela bilens vikt, tyngdpunkten är stabil. Denna serie vattenborrmaskin medföljd av luftkompressor, ansvarar för att tillhandahålla aerodynamisk för för borrmaskin.
Tekniska parametrar för ZD-FY800 vattenborrningsrigg
| | |
| --- | --- |
| The Weight(T) | 13 |
| Dimensions(mm) | 6100*2200*2900 |
| The hole diameter(mm) | 140-400 |
| Drilling Depth(m) | 800 |
| Once-time advance length(m) | 6.6 |
| Walking speed(Km/h) | 2.5 |
| Climbing angles(Max.) | 30 |
| Using air pressure(Mpa) | 1.7-3.5 |
| Air consumption(m³/min) | 17-42 |
| Equipped capacitor(Kw) | 140 |
| Swing speed(rpm) | 55-120 |
| Swing torque(N.m) | 8850-13150 |
| Drill pipe diameter(mm) | |
| Drill pipe length(m) | 1.5 2.0 3.0 6.0 |
| Rig lifting force(T) | 30 |
Huvuddrag
1) Motor: adopterar det kända märket Guangxi Yuchai 75.8Kw turboladdad version
2) Rattkörning: Den konstruerade motorn med en växellåda för varvtal minskar livslängden
3) Hydrauloljepump: Den använder parallell växellåda (vilket är ett patent) för att separera oljepumpmonomeren, leverera tillräcklig effekt och distribuera rimliga. Hydrauliksystemet antar unik design, som är lätt att underhålla och kan sänka underhållskostnaden.
4) Roterande huvudaggregat: integrerad gjutväxellåda, dubbel motorkraft, stort vridmoment, slitstarka, små underhållskostnader
5) Borrutchassi: Chassiets professionella grävmaskin ger hållbarhet och stark lastkapacitet, den stora rullkedjeplattan orsakar liten skada på betongbeläggningen
6) Lyftkraft: Patentdesignad kompositarm med liten storlek men lång slag, dubbelcylindrig lyftning, stark lyftkapacitet
7) Lyftarmen är installerad med en begränsare för att skydda cylindern och säkerställa arbetets säkerhet
8) Varje hydraulrör är täckt med ett skyddshölje för att effektivt förlänga livslängden för rörledningen.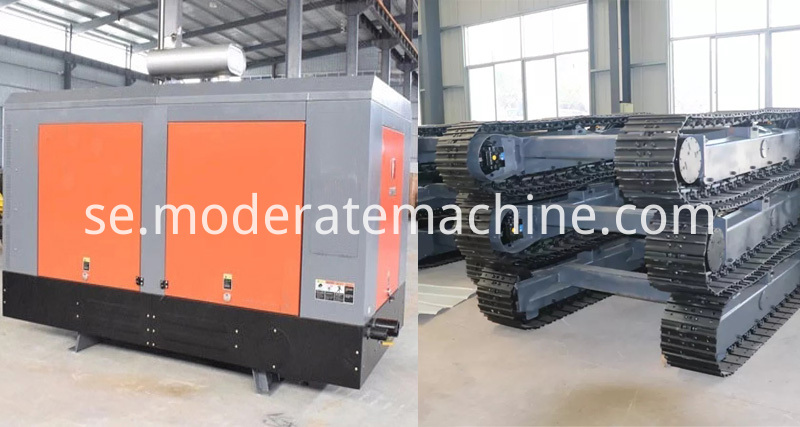 Produkt Show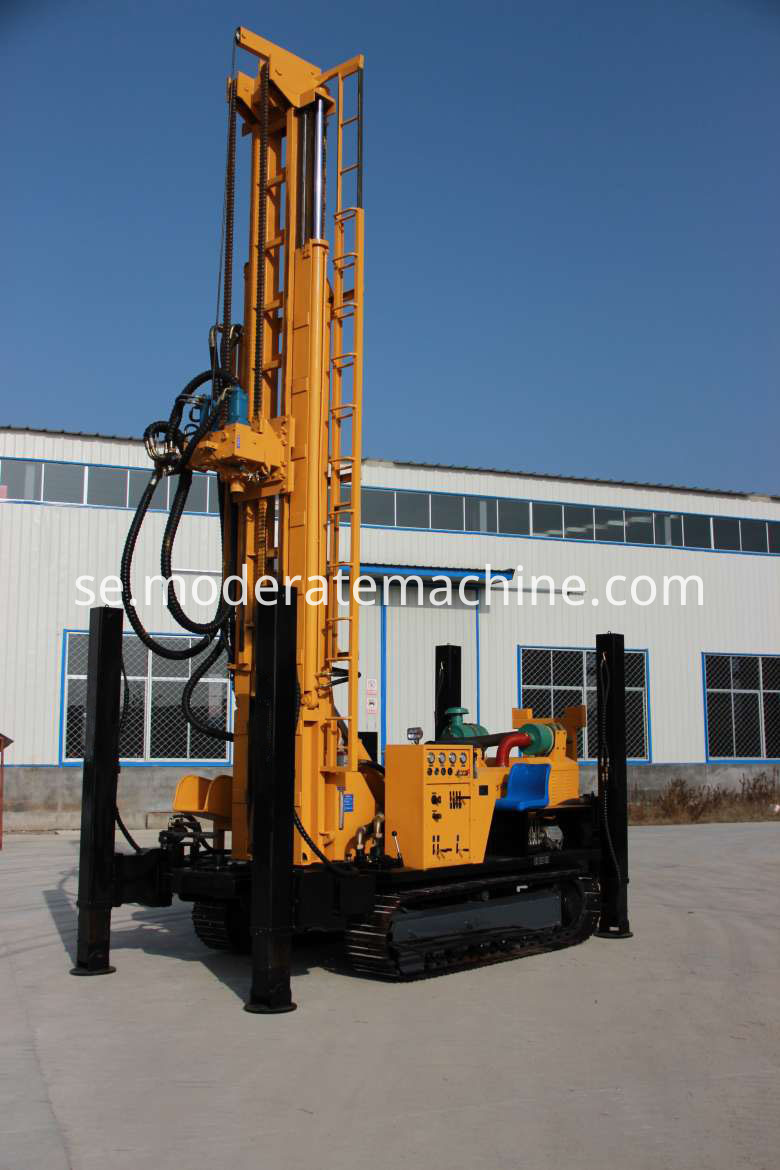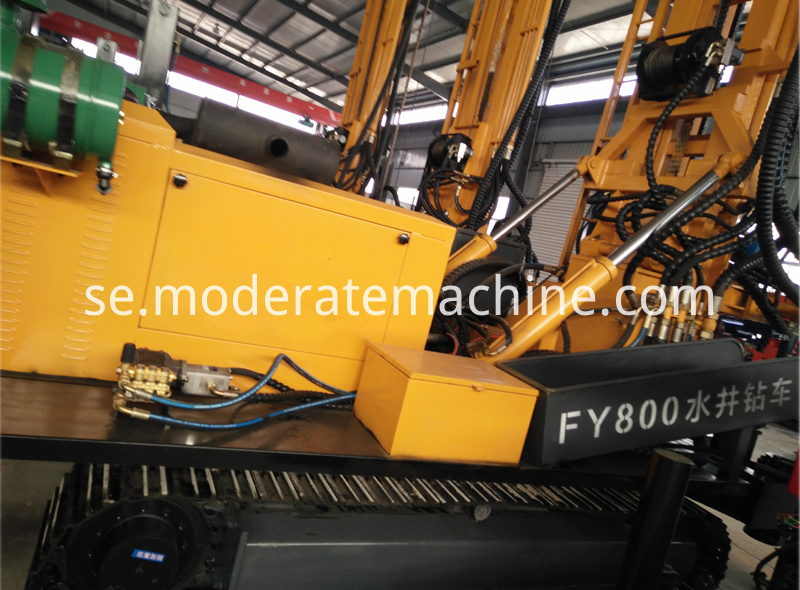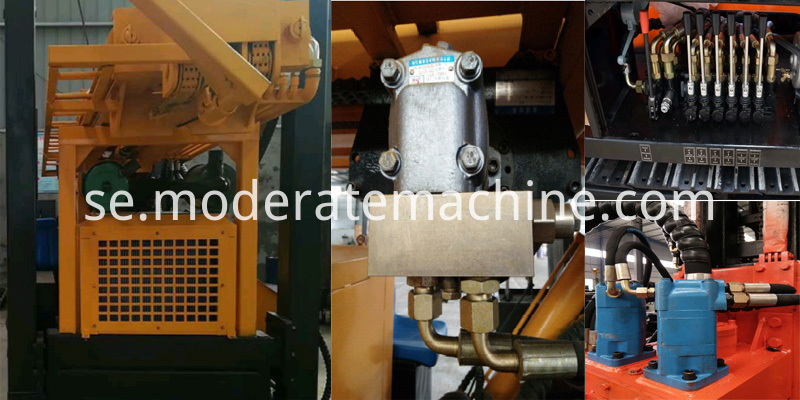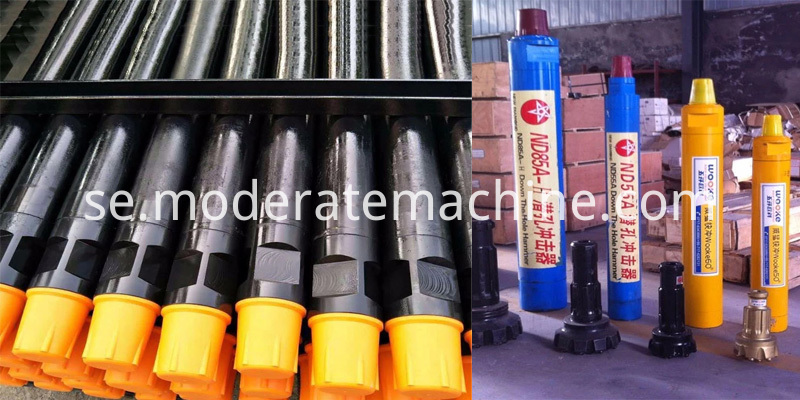 Företagsinformation
Quzhou Zhongdu Machinery Technology Co, Ltd är industri och handel företag som moderna företag integrera vetenskaplig forskning, utveckling, tillverkning och handel. Baserat på integritet, ansvar och samarbete, vårt företag har professionell FoU och säljteam, som erbjuder one-stop service för customers.Our företag främst produkter är skruvluftkompressor, kolvluftkompressor, borrmaskin, borrstångsdelar, Jack Hammer, borrmaskin , borrhål för borrhål, borrstång. hammerborr, Jack hammer, rockborr, Tunnel Shotcreting Machine och annan maskinvaruprodukt etc. Efter många års produktion och forskning och utveckling har vi fått mer än 20 nationella patent. Produkterna säljs hemma och utomlands och mottas väl av kunderna.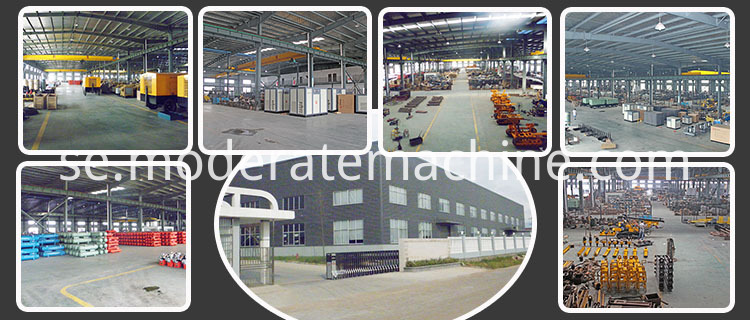 Produktkategorier : Vattenborrningsrigg